Oakwood Cemetery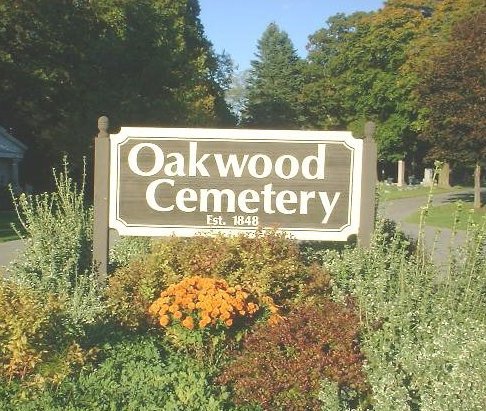 Cemeteries are very serene and peaceful. They are nice and quiet,and very relaxing. I like to wander about and look at the final resting places of people. I think it is amazing that people will devote a lot of money into their burial sites. The size and design of the tombstones and crypts are very impressive.
On the following pages are pictures of graves of the people who are buried in Oakwood Cemetery, In Adrian Michigan.This site is dedicated to the citizens buried there.
The links are organized according to graves of the people. Everything is in alphabetical order.
Enjoy!
if you have any comments or suggestions, let me know.
I am not affiliated with Oakwood Cemetery in any way/shape/form. If you wish to contact them, here is how to do so. Please call (517) 264-4870. They will have info on the individual or family member you are looking for. If you find them, I may take a photo for you. Depending on my schedule. I will be glad to do so at no charge.
(C) copyright 2012 John Glanz